Value Creation and Profitability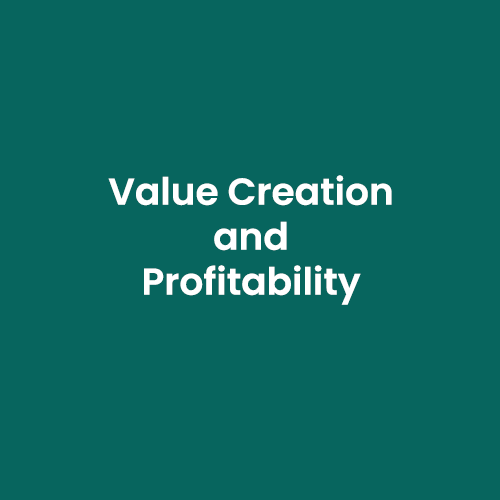 Increasing and sustaining profitability requires that you deliver unique value to consumers while guarding against competitive threats. Developing a successful strategy requires recognizing and planning for the specific challenges in your market so as to avoid costly mistakes, seize new opportunities, and raise long-run profits. X In this course, you will explore a variety of real-world examples and powerful frameworks to supercharge your strategy and profitability. You will analyze how your organization currently creates value and strategize how best to create new value for your targeted customers, beyond what rivals offer. You will then develop your organizational plan, identifying which resources and partners are essential for success, while also identifying which key resources you should own to help sustain long-run profitability. You will perform an in-depth competitive analysis of threats to the profitability of a firm, allowing you both to identify threats in your current market and assess the prospects for profitability in other markets which you might enter. You will develop tactics to mitigate each of these threats to profitability, while also recognizing the power and potential of working towards win-win situations with complementors.

Applies Toward the Following Certificates: Product Marketing
Key:

Complete

Next

Failed

Available

Locked
Thank You for Registering!
Please click CONFIRM REGISTRATION on the right for important information.
Please click CONFIRM REGISTRATION on the right for important information.