Adopting Inclusive Hiring Practices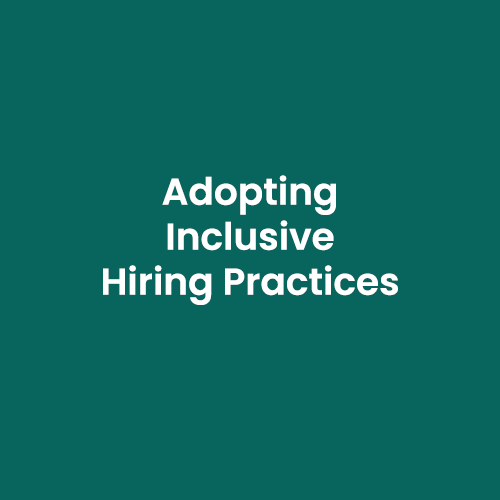 Candidate evaluation is the second stage of the hiring process. The evaluation stage allows your organization to determine which candidates from your diverse talent pool are the most qualified to meet the needs of an open position. During candidate evaluation, every step, from reviewing résumés to conducting interviews and making selection decisions, offers an opportunity for inclusion. Yet each step within this stage of the hiring process also has pitfalls that can result in candidates of marginalized identities being excluded and impacting your organization's long-term inclusion goals.
In this course, you will begin by examining how the candidate evaluation stage fits within an inclusive hiring approach, including the power of decision making in candidate selection. You will explore best practices for early-stage candidate evaluations and for interviewing candidates, and you'll evaluate the potential challenges of common approaches like pre-interview assessments and interviewing for "fit." You can use these best practices to make inclusive selection decisions that reduce bias and emphasize equity in candidate selection.
You are required to have completed the following courses or have equivalent experience before taking this course:
Building Diverse Talent Pools
Applies Toward the Following Certificates: DE&I: Building a Diverse Workforce
Key:

Complete

Next

Failed

Available

Locked
Thank You for Registering!
Please click CONFIRM REGISTRATION on the right for important information.
Please click CONFIRM REGISTRATION on the right for important information.